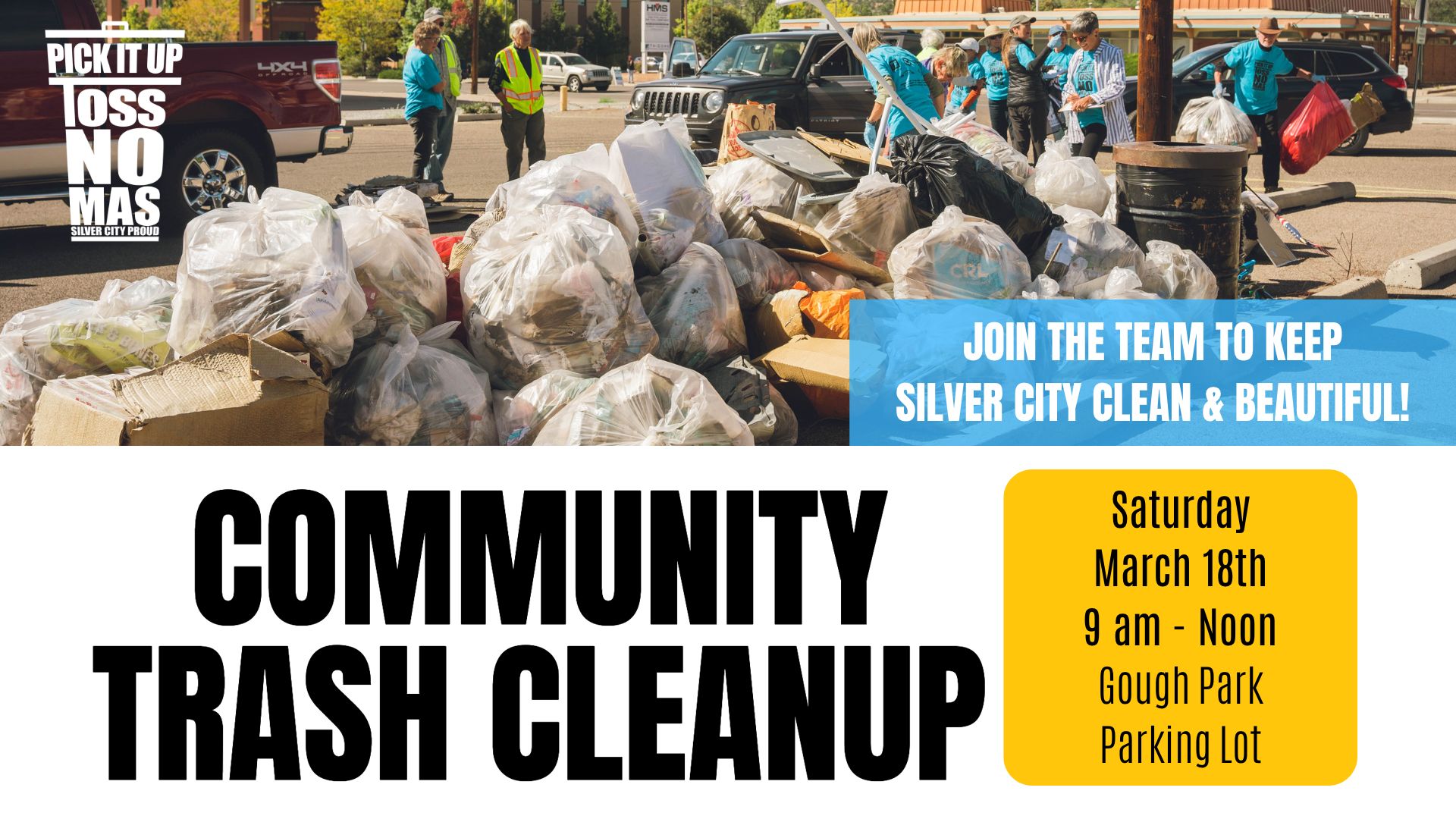 'Spring Cleaning' Community Cleanup Event
Does the start of spring put you in spring-cleaning mode? It's time to get your spring cleaning on and properly dispose of large items that can't be fixed or restored or are found littered in our community. Let's put trash where it belongs!
Join us for our upcoming 'Spring Cleaning' Community Cleanup on Saturday, March 18th from 9 am – 12 pm at the Gough Park parking lot.
In partnership with Copper Country Dumpsters, we'll provide free collection and disposal of large items, such as appliances, mattresses, and tires. Bring your large waste items to the Gough Park parking lot from 9 am – 12 pm for collection.
Please note that household hazardous waste, liquids, and construction waste will not be accepted.
At the same time, we'll be organizing volunteers to get out into the community and pick up litter. Meet the Pick It Up – Toss No Mas team in the Gough Park parking lot and grab supplies, including trash bags, gloves, trash pickers, snacks, and free t-shirts. Return to Gough Park parking lot between 11 am and noon to drop off collected trash and recyclables and record your cleanup results that will qualify you for prizes.
Volunteers should wear closed-toe shoes and bring a hat, water bottle, and sunscreen. Children 17 and under must be accompanied by a parent or guardian. Because children under 12 are not permitted on state highways for the cleanup, families with younger children are encouraged to clean up litter in their neighborhoods, local parks, or waterways.
Can't make it to the Spring Cleaning event and have large items to dispose of? If you are already an account holder with the Southwest Solid Waste Authority, you are allowed up to 1 ton of waste disposal per month at the main landfill located at 318 S. Ridge Road and open Monday through Friday from 8 am to 4 pm and Saturday 8 am to 3pm.
Check out the new Pick It Up-Toss No Mas website www.silvercitytossnomas.org to sign up to volunteer and to learn about litter prevention opportunities, the business pledge program, Adopt-A-Roadway or Waterway program, and solid waste disposal and recycling resources.